You've decided that you want to take on the challenge of the Melbourne International Comedy Festival. You make people laugh with your witty zingers, you get giggles when you hit the dance floor, and you recognize a classic meme that will bust guts when you see it. This means that you're ready to produce a show for the MICF, right!? Well, maybe, but if you want it to be a successful show there are some steps you should follow. Let's follow MICF 2017 show Tournament of Teams.
STEP ONE: RECONSIDER
Producing a show is hard work. It's frustrating at times AND it will drive you to drinking heavily in the lead up and during the festival.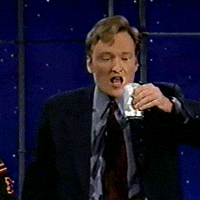 STEP TWO: YOU IDIOT… WELL, I SUPPOSE NOW YOU NEED AN IDEA
You messed up at step one so here you are at step two. Well, you need an idea for the show. You could perform yourself, or gather a group of friends to put something on. Tournament of Teams went with the latter, gathering sixteen comedy teams to compete against each other with the audience voting for the winner. Once you have your idea, register your show and find a venue!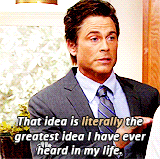 STEP THREE: HYPE YOUR SHOW
Your show is in the works. You gotta let people know it's coming (much like sex etiquette). A successful way to do this is by making a little hype video, then praying to whatever god or alcoholic beverage you pray to that people watch it!
STEP FOUR: PLUG THE LIVING HELL OUT OF YOUR SHOW
Forcing yourself onto people is wrong. Don't do it. Ever. In any aspect. In saying that… No one gives a shit about you or what you're doing creatively. Unless you already have a level of fame or money, your friends and family won't care at all. Sad but true. So you need to force your show into their newsfeed through constant promotion and plugging.
STEP FIVE: NO, REALLY, PLUG THE HELL OUT OF YOUR SHOW!
Can't stress this enough. You're probably not a big deal, so you have to really throw your show in everyone's face! Social media is the easiest way to do this. Vary up your posts to really stand out.
STEP SIX: HAVE I STRESSED ENOUGH ABOUT PLUGGING YOUR SILLY SHOW
Try different things. Tag your friends in the posts. Tag pages with more followers than you in the post. You're a social media hussy desperate for attention. Leave your shame back at step two bucko!
STEP SEVEN: GET FRIENDS TO PLUG YOUR SHOW
Get on your knees and beg any friends or acquaintances to plug your show for you. Maybe you'll agree that you'll plug them if they plug you. It's give and take (much like sex etiquette).
STEP EIGHT: PUT POSTERS UP AND ORGANISE OPPORTUNITIES TO PLUG YOUR SHOW TO A LIVE AUDIENCE
Get your poster up in a place that will catch the eye of your target audience. Book yourself in somewhere that allows you to plug your show to a live audience. Tournament of Teams organised for its producer Beau Windon to host the Improv Conspiracy Theatre's most popular/attended show Harold Night as a way to promote.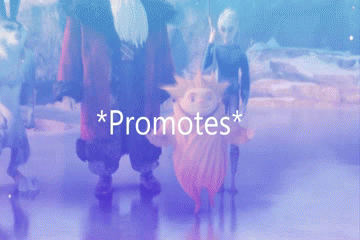 STEP NINE: MAKE SURE THE SHOW GOES WELL DURING ITS RUN!
This is the hardest part. Make sure the show actually goes well and is worth all of the work you did in trying to make it a success. Drink a lot! When it's finished, don't put yourself down too much and make the people that came feel shitty for coming (much like sex etiquette).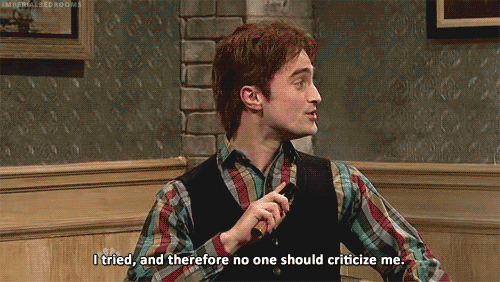 STEP TEN: DO IT ALL AGAIN!
You're insane, so do it all again!