Pre-class Dilemmas
Long gone are the days of handing in hard copy assessments; we have entered a world of advanced technology. With just a click of a button, you could submit your work online rather than making the effort to print your work along with the cover sheet and scrambling around the library for a stapler. And don't forget the queues at the printers, infamous for the fashionably late class arrivals. Of course, if you're organised and well-prepared then the whole late thing wouldn't apply to you but could you imagine the extra free time you'd have?
The System
Enter Turnitin, the answer to all your problems (unless the internet blows up, but we'll get to that). It's a system which provides students the opportunity to check if they're plagiarising too much (paraphrasing saves lives!), and also to submit their work from home. Or work – whichever is most convenient.
Before you even think of submitting your assignment, however, there are a few things a student should check.
Check the rubric! If you're submitting a written document, is it 1.5 or double-spaced line? Did you give a roomy margin? Did you make it 12pt Times New Roman? (God help you if you chose Comic Sans).
Did you proof read your work? If you wrote the paper at 3am then I recommend a friend read your work to catch those naughty errors that you and MS's auto-correct had missed.
DID YOU MAKE THE WORD COUNT?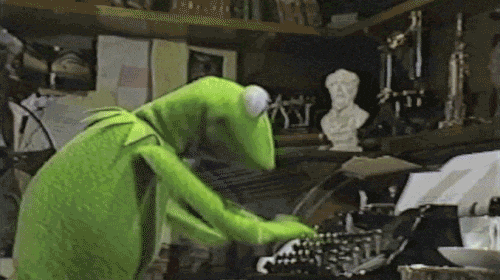 To the left, to the left…
RMIT uses Blackboard, which is a straight forward system of having all the necessary links on the left hand side. There will be some course blackboards where they don't have the 'turnitin' link slapped on for all eyes to see, but that's an easy fix: you can spam click everything or you can click on 'Assessments' and your teacher may have organised it suitably. If your teacher is a Digital Content pro, then you can expect a well-organised blackboard!
Committing to the Button
Once you click the link, you'll enter a new page in which you see the pretty blue button that says 'Submit'.
Note: here you can see the dates and times your work is due. It's awesome to have something due at 11.59pm; you can take your last minute submissions to a whole new level. But don't push it: even though we're past the days of dial-up speed and havin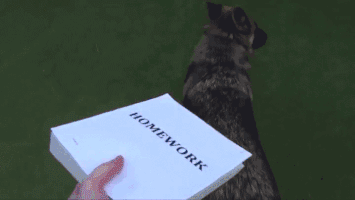 g to disconnect to use the phone, there is such a thing as black outs, a fried hard drive, a cat playing with the Ethernet cable – the excuses are endless (and they're not welcome by your marker).
What's my Name?
Once pressing the 'Submit' button, you'll enter a new page where you'll need to fill out your name and submission title. Whatever title you choose, please make sure you type in the teacher's initials; it helps the teachers filter through the student submissions. Depending on where you have your file saved, click on whichever link suits you and then proceed to upload.
Check it before you submit it!
After you've filled in the necessary fields and uploaded your document, you will be put through the ultimate test: picking the right document. You really don't want to be picking the wrong file to submit; not all courses allow a chance to resubmit. The great thing about Turnitin is that they provide a preview of your work, so you can easily flip through the pages to check (one last time) for any errors. As Professor Mad Eye Moody always says: Constant vigilance!
(Short-lived) FREEDOM!
Finally, you've submitted one of (too) many assessments. Congratulations! You will receive a digital receipt as proof that you have submitted your work (on time, hopefully) via your student email.