I was excited to visit Tasmania recently with my partner and our two children, aged three and six. On top of our chock-full list of things to see and do was MONA; the state-of-the-art (pun intended) Museum of Old and New Art built by eccentric millionaire (is there any other kind?) David Walsh. If you plan on visiting, these tips for getting the most out of your kids-in-tow-visit will be right up your alley.
  1. Ditch the boat.
Childless adults would certainly be advised to take the ferry to MONA given its dramatic location on the edge of the cliff of the Berriedale peninsula but people with kids should drive.
The simplest reason for this is the control that a car provides. Kids have had a meltdown and you just need to get out of there? Car. Spent too long looking at the art and the kids have transformed into werewolves? Car.
The other lovely side effect of driving is the walk up to the museum through the Moorilla Vineyard, which on the sunny autumn day we visited was populated with charming hens and their baby chicks.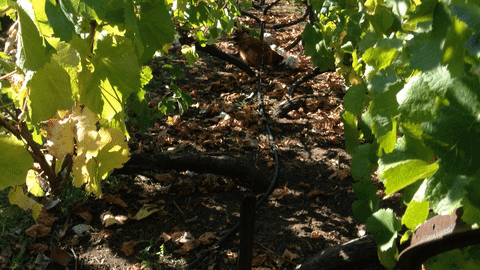 Try not to look too smug when you leave as you stroll past all those waiting for the ferry.
2. Did someone say trampoline? Heck yeah!
Encouraging your kids to jump on the giant outdoor trampoline before you expect of them the kind of comportment required inside a museum is a smart move. Our kids had a go before we descended into MONA, and then again before we left. It was a great foil to the quiet, careful and patient behaviour we were aiming for around the exhibits.
You could also attempt to ring the giant bells hung under the supports of the trampoline. They took some strength and effort for my kids to get some noise out of.
 3. Take the stairs. Your future self will thank you.
The spiral staircase down to the exhibition spaces helps to build excitement and again is a great chance for physicality without consequences for young people. It's also less populated, as the majority of people use the elevator. The other benefit of taking the stairs at the beginning is that when you're tired and ready to leave you can use the cylindrical glass elevator — which is not only faster but also new and exciting for the kids. Also it has buttons to push.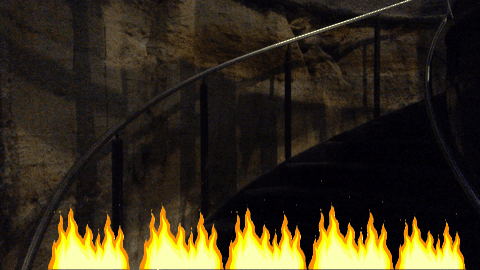 4. Take the headset.
My kids love a bit of technology and technology that they can control is even better. The electronic guides give you information on artworks near you as you proceed through the spaces, many of them with complimentary audio. Mostly I think my kids enjoyed the novelty of seeing the artworks in person as well as selecting them on their personal devices. It empowered them to feel in control of their own museum experience.
Hopefully there are two adults in your group to allow for one to scout ahead for any material that you don't think is suitable. This way you can avoid areas or run interference passing through an area so you don't end up with something like this.
And don't assume the staff to be on your page when it comes to distressing content. We were repeatedly warned about one specific room that we both thought was fine and not at all about other more controversial exhibits. Anyone watched Paul McCarthy's Painter ? Do yourself a favour. Don't.
6. Interactive exhibits in a museum? You had me at Inter.
Letting the kids dictate the pace for some of the interactive exhibits gives them a chance to release some energy and you a chance to regroup.

So there you have it: getting the most out of your MONA visit with kids. It really is an impressive place; the building and grounds alone are spectacular. Have you visited MONA? What did you think?
Save
Save
Save