It's 2017 and if you haven't yet embraced the timeless art of taking selfies then you're in the right place. Selfies are one of the most powerful forms of expression in the digital age: the Kardashian's are doing it, Trump is doing it, and yes, even your parents are doing it.
Whether it's because you look hot, you feel shit or you've run into that hot guy who used to be on Neighbours, selfies are the easiest way we can express ourselves to our followers. The better we express ourselves, the more likes we get and we all know that's all that matters. As a self-appointed selfie queen I'm going to help you present your best selfie to the world, just don't forget me when you're insta-famous.
Know your angles
We all have an angle that makes us look like a thumb and one that rivals Kim Kardashian; the trick is to find the latter. Practice in front of the camera and the mirror, remember what works and stick to it.
Check yourself
Fix those stray eyebrow hairs, tuck your shirt in and reapply that lipgloss if you need to. There's nothing worse than taking a fire selfie only to catch that booger you missed because you were too busy loving yourself sick.
Check your background
A messy or distracting background can ruin even the most stunning selfie; you want your followers lost in your eyes not the toilet bowl behind you. Move around, change locations and beware photobombers.
Relax
We're all guilty of contorting our faces as soon as there's a camera on us, and mastering this tip doesn't happen overnight. Take some deep breathes and have fun with it, crack a smile or wink at yourself if that's what it's going to take to loosen up and get that perfect relaxed selfie.
Find. Your. Light.
This is what takes your selfie from meh to *insert heart eye emoji*. Natural light is always a winner but you'll still need to play around until you get that perfect glow. If the sun isn't around play with artificial light; a bedside or even range hood light (trust me) can make all the difference.
Use your tools
Selfie sticks, photobooth, self timer; make sure you use what's in your arsenal. These tools mean you can play with angles, positions and group shots. Can you imagine how many more A-listers could have fit in this iconic selfie if Ellen had her selfie stick handy?
Give yourself options
For every perfect selfie there are the forgotten 93, the casualties that died for each like and comment on the survivor. The iPhone burst function comes in handy here. The more photos you take the more chances you have of finding the winner, just don't forget to delete them after, nobody needs their phone memory taken up by rejected shots.
Less is not more
Even Instagram queen Khloe Kardashian admitted to Chelsea Handler that she edits her posts, "Facetune is the best thing to bring to the table. It's life changing," she shared, adding, "It's the only way to live." There's no shame in tweaking your posts, just make sure you still look like you at the end. Apps like Facetune and Photowonder are as easy to use as they are effective.
"Facetune is the best thing to bring to the table.

It's life changing." Khloe Kardashian
Filter it
Filters are your friends, but the subtlety is key—you want it to look like you've effortlessly taken the perfect shot. Tweak your photo first using the 'Edit' feature on instagram or your phone. Brighten, highlight and sharpen your image before you add a filter, and when you do it should accentuate the colours and features of the photo, don't forget: you're the star, not X-Pro II.
Break the rules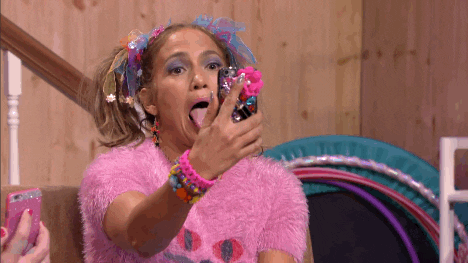 Do something crazy, play around with props and keep your eyes peeled for interesting backgrounds. Your followers will appreciate seeing something different, the only thing stopping you from going viral is your inhibitions.