Intrigued by the possibility of life on other planets? Cut through the pile of UFO and Martian mania on the internet and get a dose of serious research…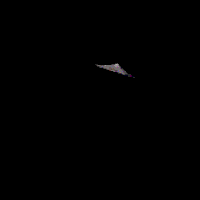 Every year there are thousands of UFO sightings around the world, including a large number in Australia. It's impossible to pin down exact numbers because most people who've seen an unidentified flying object decide not to report it. UFO sightings are more common than we think. It's strange that modern society simply laughs off these occurrences without any further thought or investigation, assuming they must be hoaxes. Has the multitude of science fiction books and films desensitised us? What if some of those sightings were real? Wouldn't that be life-changing in some way? Does anyone take them seriously?
There are organisations that collect information about UFO sightings, such as the UFO Research Centre, and they can log an official report for you. If you've ever searched aliens and UFOs on the internet you'll know there's loads of stories, photos and videos to trawl through. But there's a distinct lack of hard evidence anywhere on the planet (conspiracy theories abound). 
Although UFOs are popping up everywhere and many are captured in photos and videos, so what? What exactly do these images prove? Check out what real science is doing…
---
Scientific searches for intelligent life in the universe:
Entertaining videos aside, there are several organisations undertaking serious scientific searches for extra-terrestrial life.
1. NASA:  NASAs Search for Life contains great articles about their recent discoveries of potentially habitable exoplanets, such as within the star system, Trappist 1. They also have some current missions looking at moons that could harbour life in our own solar system.
2. Breakthrough Listen: Project Breakthrough Listen is a $100 million project searching for evidence of intelligent life using radio signals. There will be a complete survey of 1,000,000 of the nearest stars, including the centre of our galaxy, and 100 of our nearest galaxies. All data will be open to the public. Other initiatives include Breakthrough Watch and Breakthrough Starshot. 
3. SETI Institute: The SETI Institute engages in exploratory science to find evidence of life elsewhere in the universe. It does this by looking for a signature of 'alien' technology using methods such as radio-astronomy and observational astronomy. Attempts to detect or contact other civilisations across interstellar distances may offer a chance to discover extra-terrestrial life in the near future.
SETI also performs solid research in varied fields of science, such as astrophysics and astrobiology, and contributes to developing technologies. Much of their research is valuable back here on Earth, particularly in the areas of climate and geoscience, helping to understand our changing conditions by analysing mechanisms at work on the surface of other planets.
---
It seems it's only a matter of time before alien life is discovered, perhaps even in our own solar system. It may only be primitive but finding evidence will confirm what many have believed all along. That life in the universe is common and will establish itself at every opportunity.
This is not difficult to believe. Many of us have seen the documentaries showing how life on Earth can exist in extreme conditions. We tend to believe that life is fragile, and in a way, it is. But it is also virulent and tenacious, and conditions don't have to be anywhere near ideal for it to thrive. 
Although our quest for life is progressing, ultimately, we quest for intelligent life. At our present level of technology (using fossil fuels), there is no way that we can ever cross the distances of our own galaxy, let alone visit other galaxies. We'd have to be travelling near the speed of light to make visiting nearby galaxies viable. This is a problem of physics that must be overcome, if not by us, then by more advanced beings from other planets. If nobody has achieved that yet, then all those UFO sightings thought to be alien spaceships, are fake.
"We only have to look at ourselves to see how intelligent life might develop into something we wouldn't want to meet." – Stephen Hawking
Look up at the night sky whenever you can. You never know what you might see.