Given that Nature was perhaps Van Gogh's greatest preoccupation and constant inspiration, it is astonishing that his personal sense of connection to the seasons has never been the focus of an exhibition
-Dr Sophie Matthiesson, Curator, International Art, NGV
More than 24,000 people visited this years NGV Winter Masterpieces collection in the first 5 days. Though Vincent Van Gogh only began to see recognition of his work in the later years of his short life, today he draws a crowd wherever he is shown, Van Gogh and the Seasons has been no different. With almost 50 pieces by the artist this is the biggest exhibition to be shown in Australia.
I visited the exhibit on a weekday to avoid crowds and listen to my Vincent playlist in peace (link below).
The exhibition is an exploration of Van Gogh's relationship with the seasons. It opens into a dark room playing an introductory video of nature footage, with David Stratton narrating (fun to see him doing something that isn't an advert for a cruise), and David Wenham voicing Van Gogh. Based off Van Gogh's letters to his brother and confidant Theo, the video outlines the premise of the exhibition, and it's oh so persistent theme.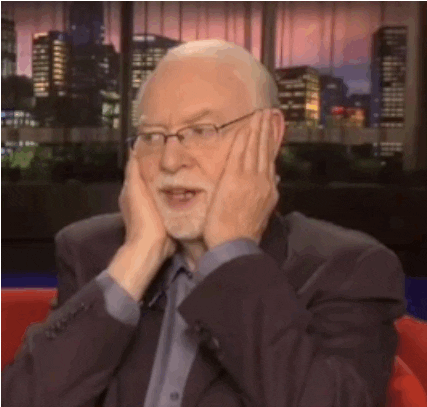 From this point, you move through a hall that is papered in similar nature images but cast in a grey monotone. This (perhaps unfortunately,) foreshadows the curation of the rest of the show. I shudder to think of this narrow hall on a busy Saturday afternoon. Many an 'excuse me' and awkward shove is needed, if you don't feel like a snail's pace blow by blow of Van Gogh's education.
Before Van Gogh's work there is a showcase of  some of the artist's inspirations. Firstly with prints that he had collected throughout his teenage years and later had covered the walls of his studio with. It was cool to imagine, a teenage Vincent ripping these prints from magazines. The messily torn edges lets you imagine the actual man's adolescent hands tearing the pages out with hurried impatience.
Sadly the following space, composed of Japanese influences is made up entirely of the NGV's personal collection, actual prints from Van Gogh's collection, remaining in the Van Gogh Museum in Amsterdam. Standing in this room, you can glimpse the bright colours of one of Van Gogh's later works through a veil-like partition. These dividers are throughout the exhibition and make it so you can always glimpse the next season approaching. Nice symbolism guys.
Van Gogh's work is divided into the four seasons (cue the Vivaldi), Autumn through Winter, rather than a more traditional chronological display. It is interesting to be viewing the paintings out of any real natural order of the artists development and periods, instead breaking the works up in a weird and jarring way. Earlier works of peasant culture in a muted traditional palette are broken up with the later bright colours of Post-Impressionism that Van Gogh embraced in his final years. I wonder if the rooms were divided into periods, and each wall a season if it would have felt less disjointed. Also the grey walls that were constant throughout somewhat drowned out any sense of the seasons in a heavy fog.
In parts it felt as though a want to fit Van Gogh's work into a particular interpretation functioned at the expense of the impact of particular works.
I was especially captured by the pieces that were painted during Van Gogh's stays in asylums, and those that followed shortly thereafter. I'm probably being dramatic, but the grey and black of the walls and partitions really cast a heaviness of depression over the pieces. It was constantly at the brim, seeping into the edges of the canvases.
The exhibition was launched with surrounding events like lectures and forums, which in part have aimed to reimagine mainstream interpretations of Van Gogh's life. Again, this feels like an odd attempt to make fresh an artist who will not soon feel stale.
The exhibition all together is of course worth seeing. It's hard to say when we will next be able to see these works in Australia.
The work of Vincent Van Gogh is universally awe-inspiring, but this exhibition fails to fully deliver on what we expect when thinking of Vincent, the emotions behind his work rather than high conceptual ideas of the seasons.
Let's amend this by watching this clip from Doctor Who on repeat.
Be sure catch it because the exhibition ends earlier than typical Winter Masterpieces.