– with particular reference to design software. An overview of the psychological/emotional processes of learning a thing, with tips on how to learn.
1. Learning a thing can be expensive and therefore frightening-
Waste Spend money on software suites (that you don't use regularly enough to really justify, but do use just enough to want to have access to all the time). If you can't find a free/cheap/legal way than try to be as prepared for the added expense as possible and then move on.
2. Trying a new thing will often make you self conscious
Walk around looking like an idiot with a cheap digital camera  filming your neighbourhood in an attempt to generate ideas! – Take a group of friends with you so it looks more official and/or people are too nervous to ask you what you're doing.
3. Things take time, and there will be issues outside of your control.
Turn an audio recording that should take fifteen to twenty minutes into a two to four hour ordeal. – Unless you have a very expensive recording studio, assume anything you record will end up with the sound of a truck reversing in it somewhere.
Make your neighbours uncomfortable by making and recording strange noises in the middle of the night (when it's nice and quiet so they strange noises get recorded cleanly). – Bonus! Slightly less trucks!
5. Learning (especially on your own) is often deeply frustrating. especially if there is a computer involved.
Spend about three weeks screaming at a computer and watching  Youtube and Lynda 'How To' videos because you don't really know what you're doing. – This is a good way to learn things. It helps to watch a portion of several videos and  compare the clarity of their instructions  before trying out the tasks in the videos. —
Note; about half the time the instructional video will be for an earlier version of the software you are using and so the information on where the different menus are and what the buttons do will be outdated.
5-b. Run out of swear words, and just beep at the computer when it beeps at you.
This is swearing in Computer, and helps you  to build a rapport with your computer – Also relieves stress! … Probably.
---
6. Get confused!

Forget why you ever thought this would be a good idea! (It was a good idea, and no new knowledge is ever really wasted, but it is going to be frustrating don't kid yourself.)
7. Learning new things can make you anxious…
Have multiple panic attacks until you're blurred vision and general dizziness edits the problems away for you!
7-b.  …Very anxious.
Question your remaining sanity!
---
Think you've figured it out find a new lease on the project! or;
8. Make sudden measurable progress and feel loads better!

Get really excited and motivated!
9. Only to have your computer crash! (Or something else go wrong).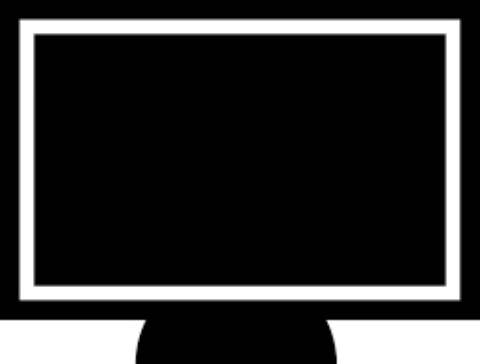 10. Keep trying new ways of doing the thing.
Do a bunch of intensely complicated things, and then wait for new effects/filters/graphics to load; just long enough to want something else to do, but not quite long enough to really start doing anything.
-This is a good time to be referring back to your "How To" videos for advice.
Realise they don't look right and load them, instead into your (externally stored) off cuts folder.
---
11. Start over!
Sometimes you should just start over. be honest with yourself, consider what's worse long term; a project you don't like that you have to live with the results of or a project you're proud of that requires a re-think. You can always use the material you generated in the first attempt somewhere else.
Spend a quarter of the time filming, recording, photographing (or whichever) something much, much simpler.
Admire the clean lines, the lack of filters, the straight forward communication of ideas, the complimentary styles….
Look back on the over 40 hours you spent on that other thing while you were learning.
12. Congratulations! (Take a moment to enjoy this bit).
Do it again sometime or the software will update so much you'll have to learn how to use it all over again, and you'll lose the will to live
The end! (…Not really- learning is a strange process and the whole exercise gets repeated in a slightly different iterations every time.)